Sunday, September 2, 2018 in Cupramontana at the museums in the cave was held the event "Treasures and flavors, Verdicchio di Cupramontana and salami di Fabriano".
The 21 four cultural association and the Slow Food association organized an event to promote the excellence of the Marche region, with the participation of Alessandra Machella (revelation of the program The Voice of Italy) and Simone Scipioni (winner of Masterchef 2018).
The event opened with a conference that introduced the excellences and peculiarities of the Marche region, including the Verdicchio of the Castelli di Jesi and the salami of Fabriano.
Simone Scipioni could only make us spectators of a show cooking in the preparation of a risotto with typical Marche ingredients and flavors.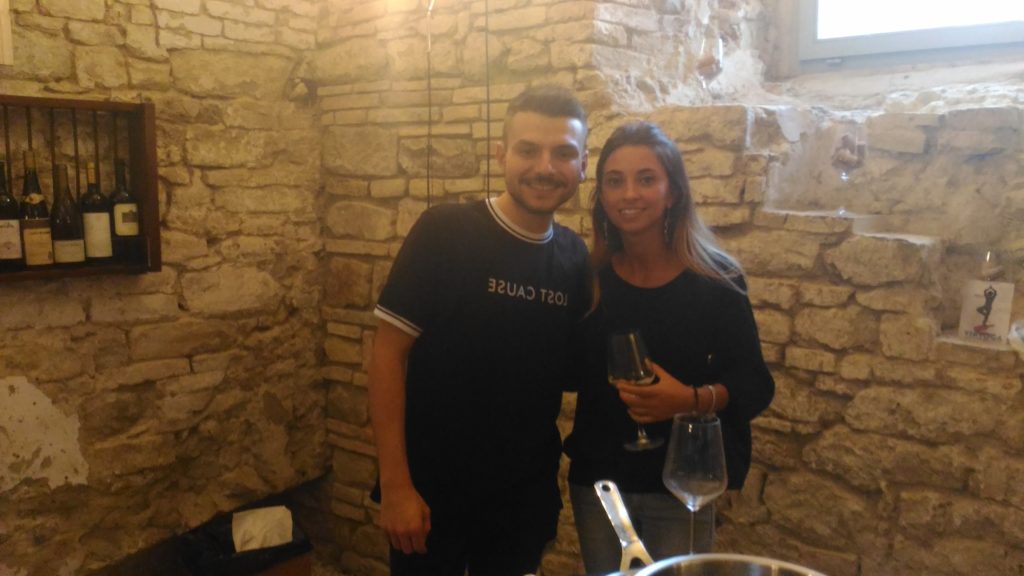 Accompanying the evening the concert by Alessandra Machella who immediately conquered the public.
Humble and spontaneous this young artist has soon excited and amused everyone, making us feel the grit and the love that she puts into singing.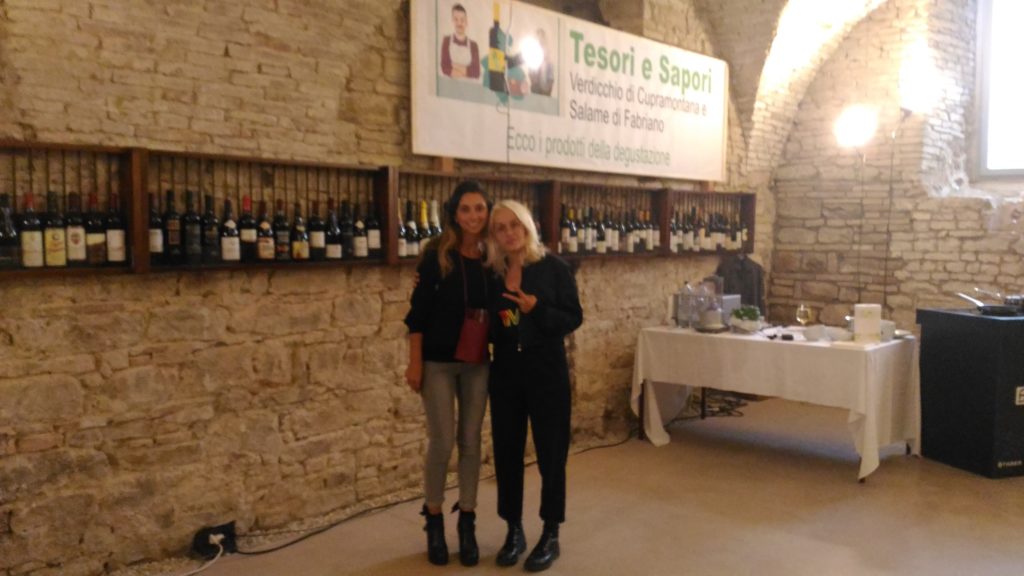 Two young Marches who thanks to their talent and their tenacity have become testimonials of their land: Le Marche.
At the event we had the opportunity to taste the Verdicchi cuprensi.
Some names for us of Partner Wine were already known, including:
Like every time we have the pleasure to taste them, these wi
nes do not cease to amaze us, and as always stands out that refined taste and persistence in the mouth, which only good wines have.