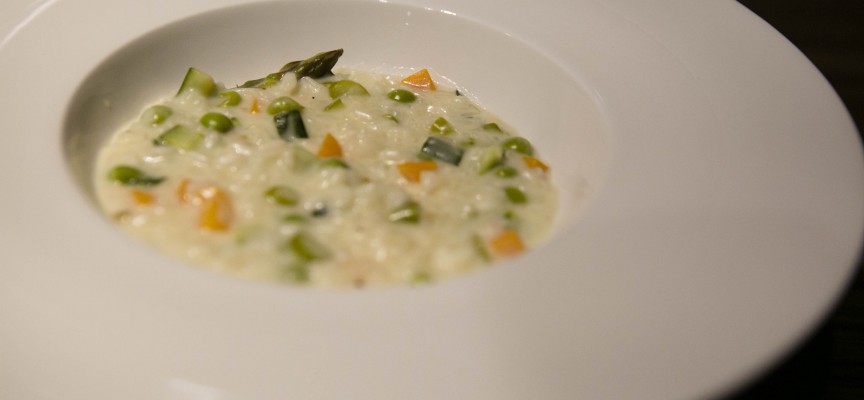 "The risotto of the princess", renamed as a result of the dedication of the chef to the little Buckingham Palace.
The risotto was presented for the first time at the inauguration ceremony of Villa Lario Euro-Toques, on the location of Lake Como, by the former Windsor chef, Enrico Derflingher.
On that occasion, the chef dedicated the dish to the princess, born on the very day of the inauguration, as a best gift if not to dedicate one of his dishes, especially a risotto?
Surely you will remember the risotto "Queen Victoria", was created by the chef himself, but many years in advance for a dinner with Gorbachev and Regan, where he received the public compliments of Queen Elizabeth.
The recipe for the dish of the "Baby Royal Girl" was soon unveiled by Derflingher and among the various ingredients, we also find the Verdicchio dei Castelli di Jesi, with which the chef fades the risotto.
The most curious will surely be wondering: What is the Verdicchio chosen by the starred chef? I will tell you the secret: Verdicchio dei Castelli di Jesi classic superior Terre Sampaolo D.O.C. of the Piersanti company.
This wine is the result of a particular mix of harvests of different territories and exposures, collected with a late harvest, obtained with soft pressing and a slow fermentation in steel barrels and a small percentage of product obtained by aging in barrique.
The straw-yellow color with greenish tints tending to golden and its intense scent tending to almond have certainly determined the choice of the chef.
Once again the Marche wine is protagonist on the most important tables, an extremely simple product that has as peculiarity, great quality, dedication, passion and commitment of the producers. All secrets, important to achieve success and unexpected goals.